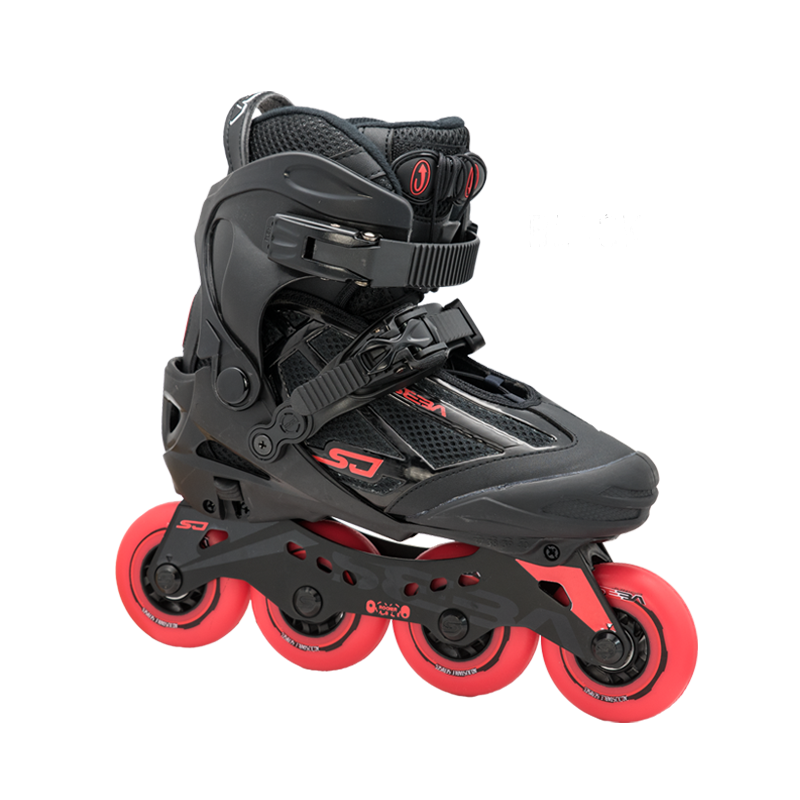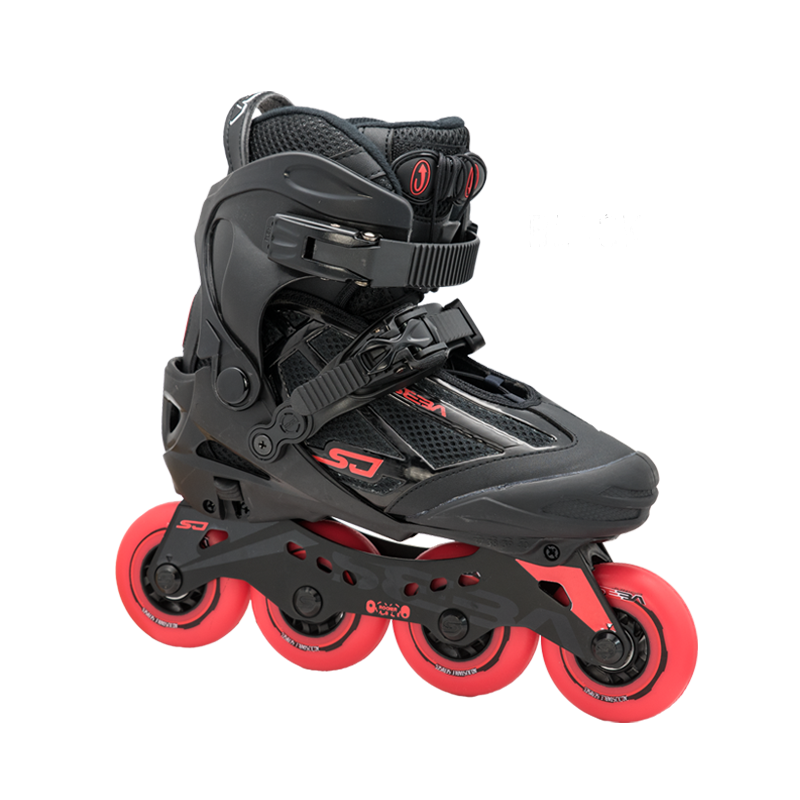 SEBA SJ BLACK rollers
Seba are well aware of how important it is to match the frame length to a boot size, especially in kids skates.
Historically, the brand was focused on freestyle skates and it shows even in the line aimed at the youngest skaters.
The skate construction is based around a softboot template, but it was no hindrance in delivering great ankle support and tight fit. Thanks to these characteristics, the skates are easy to control and provide a high level of safety. Rigid cuff, two buckles and lacing lock the foot in place. The boot is adjustable in range of four sizes.
Technical characteristics
Materials:
Integrated Padding, 45 Degree Rachet, Cuff Buckle
Category:
Freeskate/Powerblading, Freestyle Slalom
Wheels:
Street Kings 68/72/76 mm, 82a