Fast Facts
We are looking to cooperation with legal entities whereof main profile is the trade in sports goods. The modern B2B platform, which will help you to place an order for the brands that we offer to wholesale buyers easily, is at your service. Basically, all the goods sold by the "Ripot.lv" shop are also available for wholesale buyers. Our Company is an official distributor of such brands as Ethic, Versatyl, Landyachtz, Trust and Shulz in the Baltics States, with a special distribution price for this group of products.
Brands we work with
Ethic
is a world famous French stunt scooter brand founded by legendary personality Kevin DeMay. A distinctive feature of this manufacturer is its reverential attitude towards everything related to scooters. Kevin himself is a pioneer in the world of stunt scooters and was one of the first to create stunt scooter concepts for various brands. Every detail, every scooter of this brand is a work of art, where every detail is taken into consideration. It seems fair to say that Ethic scooters and parts were created by an enthusiastic professional for the same fans of their craft. This is one of the top brands of stunt scooters in the world.
Versatyl
is a younger brother of the Ethic brand, which has incorporated all the best that the founders have created up to now. Unlike its older brother, the Versatyl is more suitable for rider starters who are still at the initial level of rounding out their skills. A basis of the concept of this brand is to make scooters affordable for every family, while their quality is high enough.
Trust
is a Russian brand of spare parts for stunt scooters. A young but promising manufacturer that has already proven itself as a brand that represents products of very high quality.
Shulz
is a brand that makes great city scooters at a very good price. Basically, there are no analogues to Shulz scooters on the market at the moment. There are either cheap and low-quality ones, or high-quality and expensive ones. It is the Shulz brand that has taken the niche of quality scooters at a reasonable price. Its range includes scooters for different ages and of different colours. If you want to buy an excellent scooter for yourself or for your child, you should choose one from Shulz.
Landyachtz
is a rider-owned skateboard brand with more than 20-year history of making boards that stand out from the rest in terms of quality, value, and enjoyment because of companies attention to detail in order to offer the best possible riding experience to the client.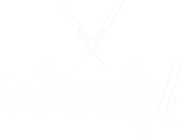 Conditions for cooperation
In order to gain access to the B2B system and become our customer, you shall fill in the appropriate form for wholesalers. We are looking to cooperation with shops, trading platforms and other legal entities that are interested in purchasing the high-quality sports products. The key requirement for our partner legal entities is the presence of a real trading platform (a store, an online store, etc.), goodwill and compliance with the pricing policy of the brands offered by us. To request registration in our B2B system, please fill in the following form