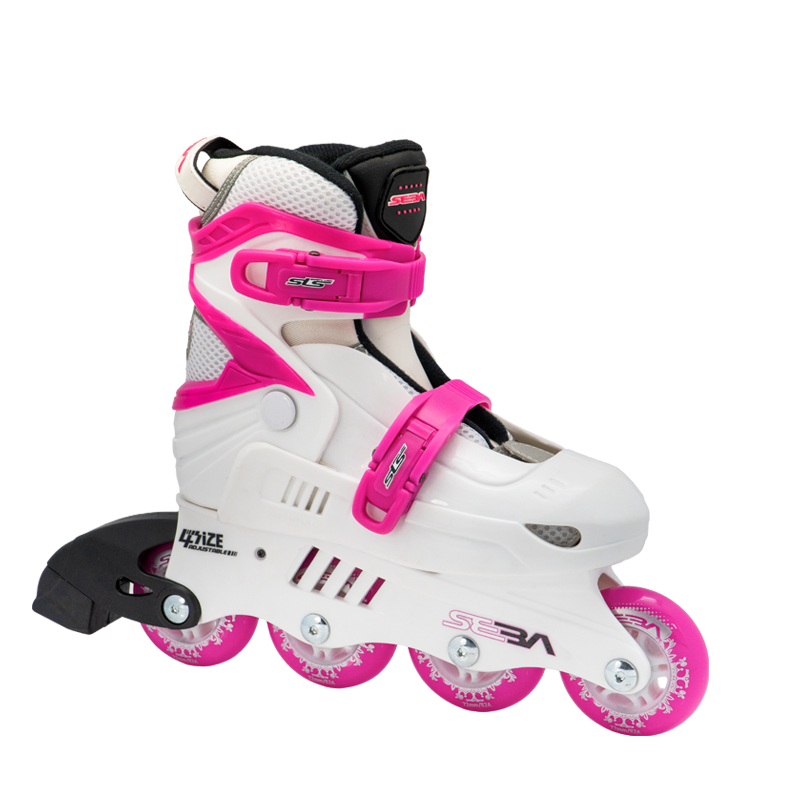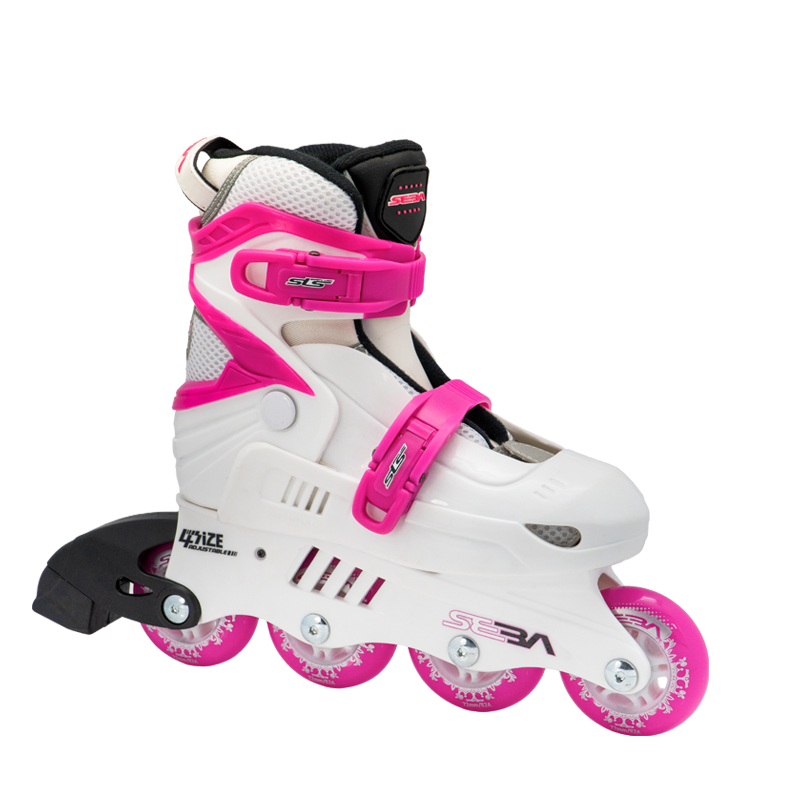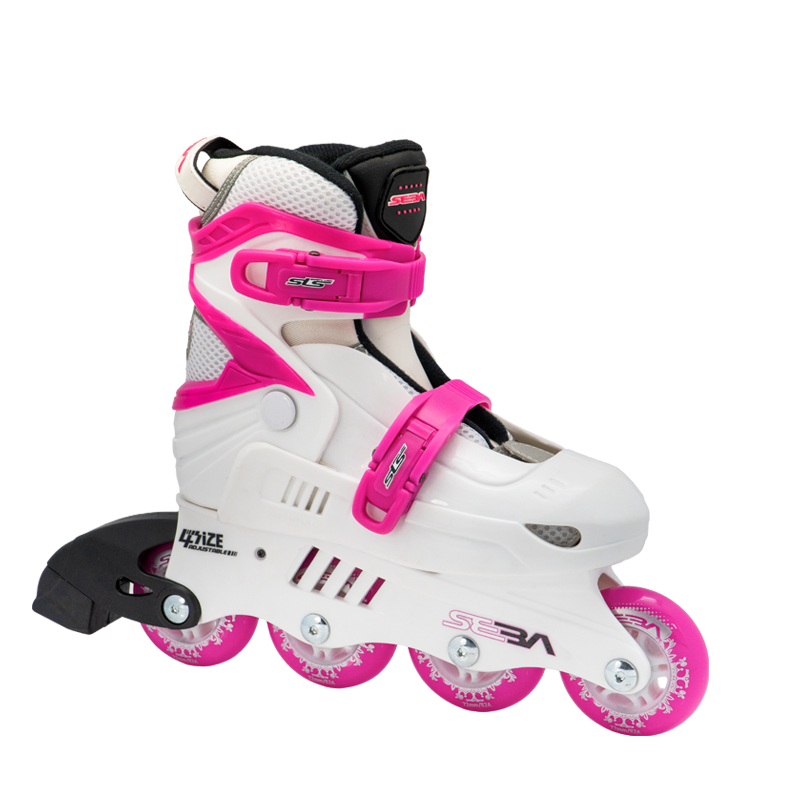 SEBA Junior Rose Blanc rollers
A world-famous Seba brand returns with a new line of adjustable kids skates.
Seba are well aware of how important it is to match the frame length to a boot size, especially in kids skates.
Seba Junior are a great choice if you are looking for a durable pair of skates for your child to start with, with an open path to learn some freestyle moves as well.
Technical characteristics
Materials:
Hardboot, 45 Degree, Cuff Buckle-Riveted, Two-piece 6mm axles
Wheels:
Street Kings 72/76 mm, 85a