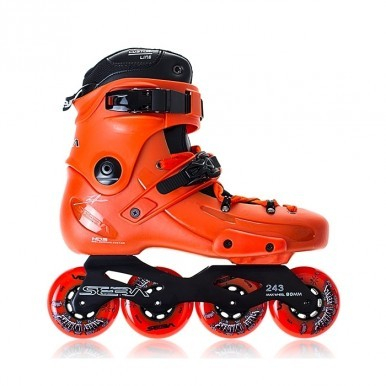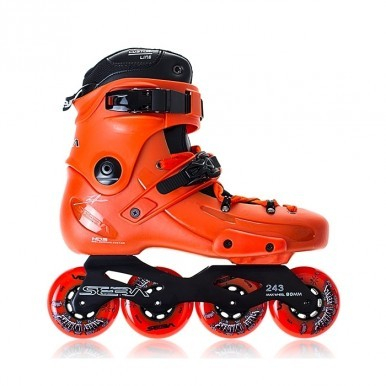 SEBA FR1 80 Orange rollers
The FR1 80 is the legendary freeride skate which will bring you everywhere with comfort and precision.
Freeride skates are designed for special requirements in terms of maneuverability and speed.
With a perfect comfort, those skates have been re-thought to offer you the best stability and solidity possible. Perfect to improve your skating or to perform your best FReeride moves, the FR1 have all the required specs of a high quality skate.
Technical characteristics
Materials:
Plastic Shell, 4 Position Plastic Cuff, Top Lock Strap, Middle Adjustable Strap, and Laces
Category:
Urban, Freeskating, and City Skating
Wheels:
FR SI Black 80mm/84A, FR Speed Black 110mm/85A or FR Speed Black 125mm/85A
Bearings:
Twincam MW9 Freeride