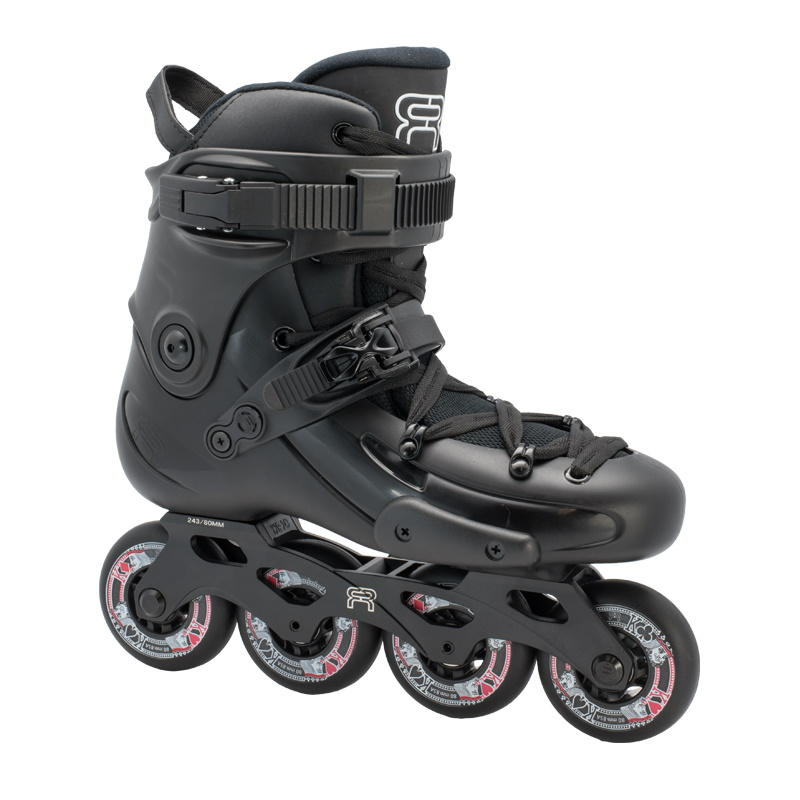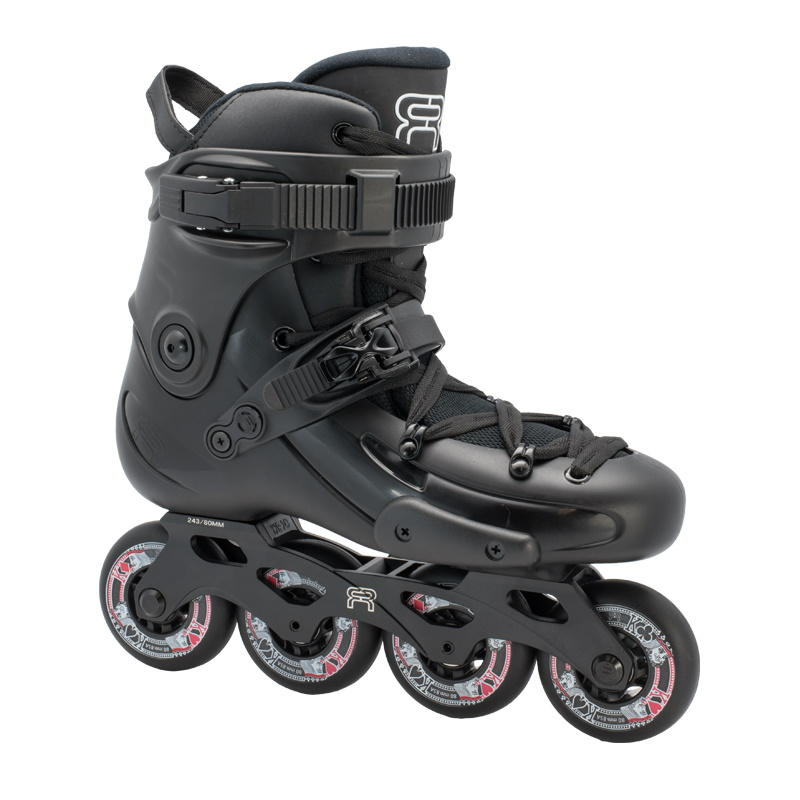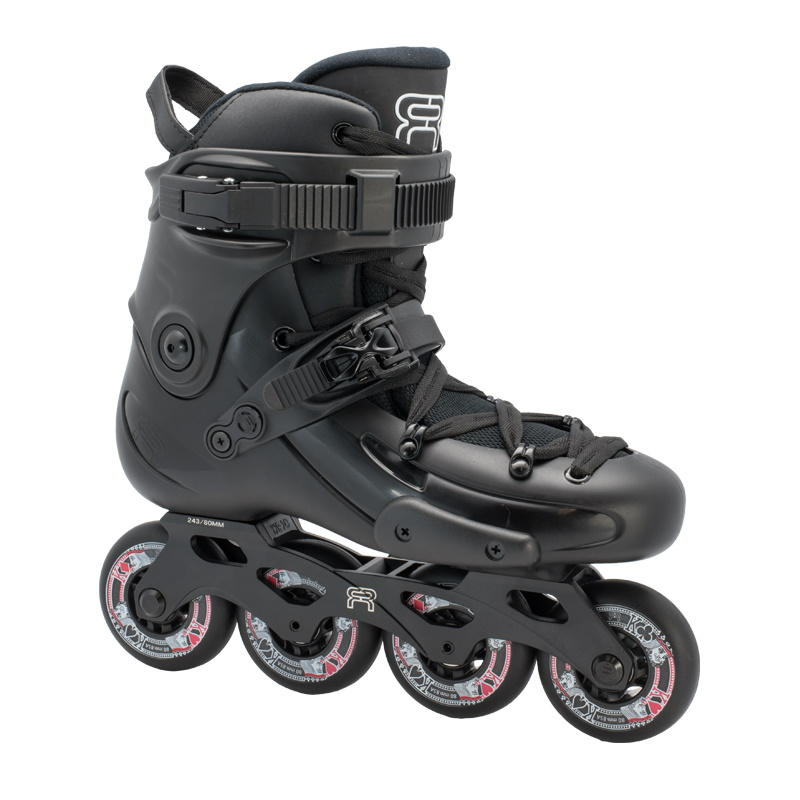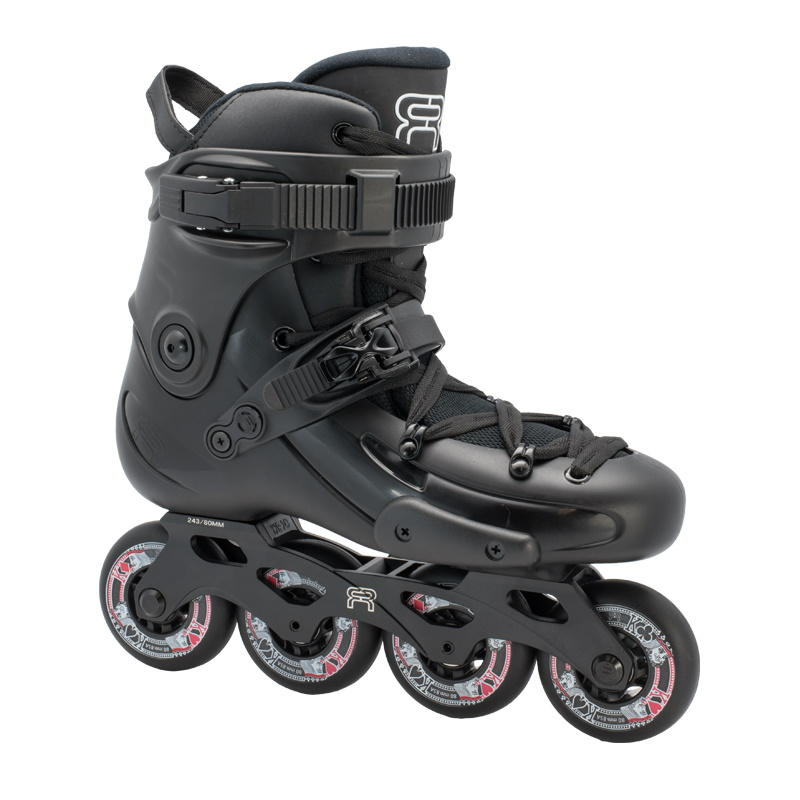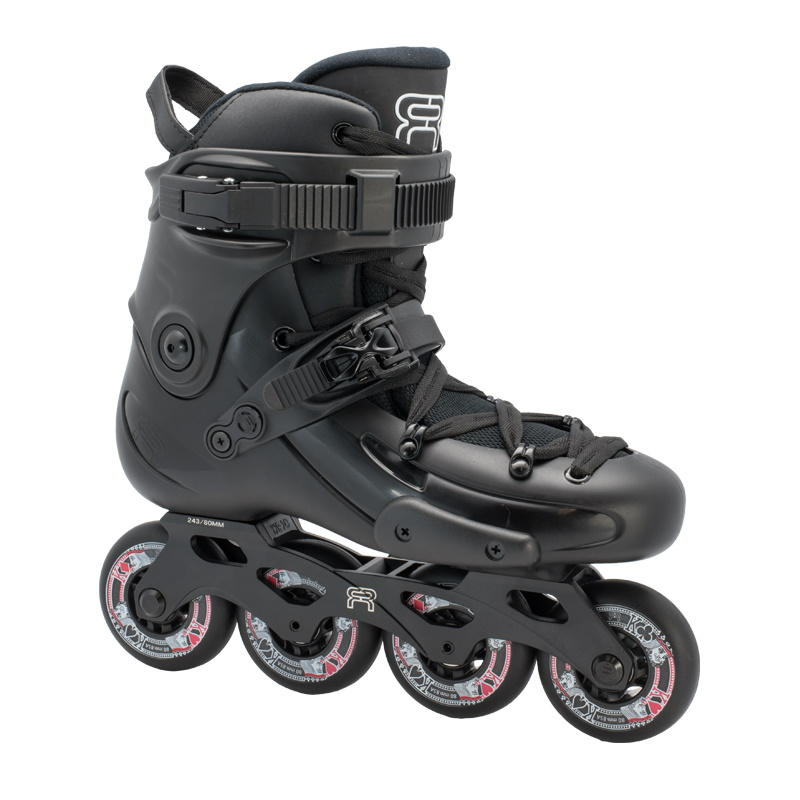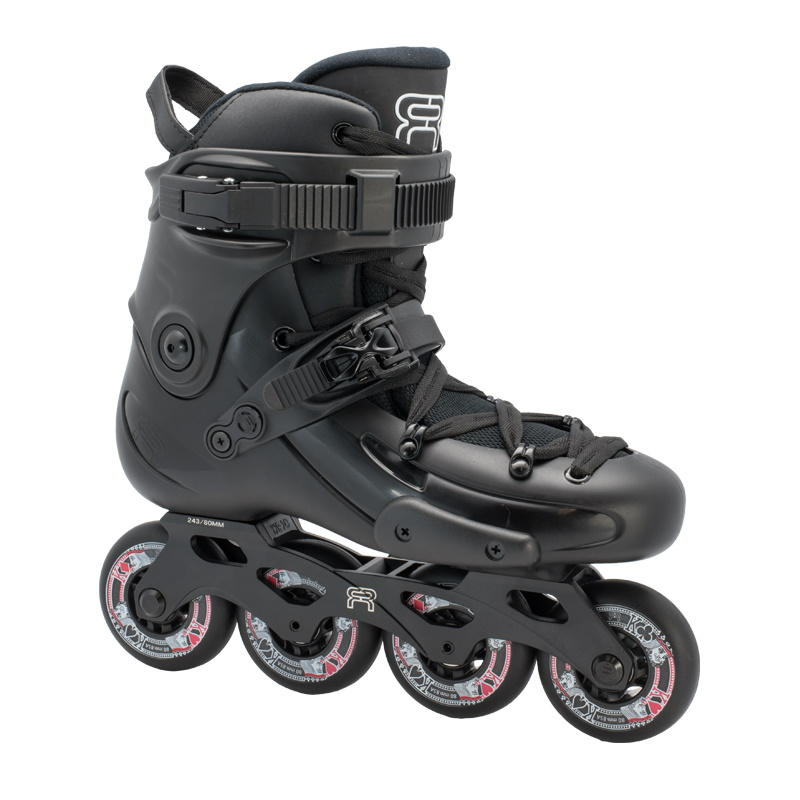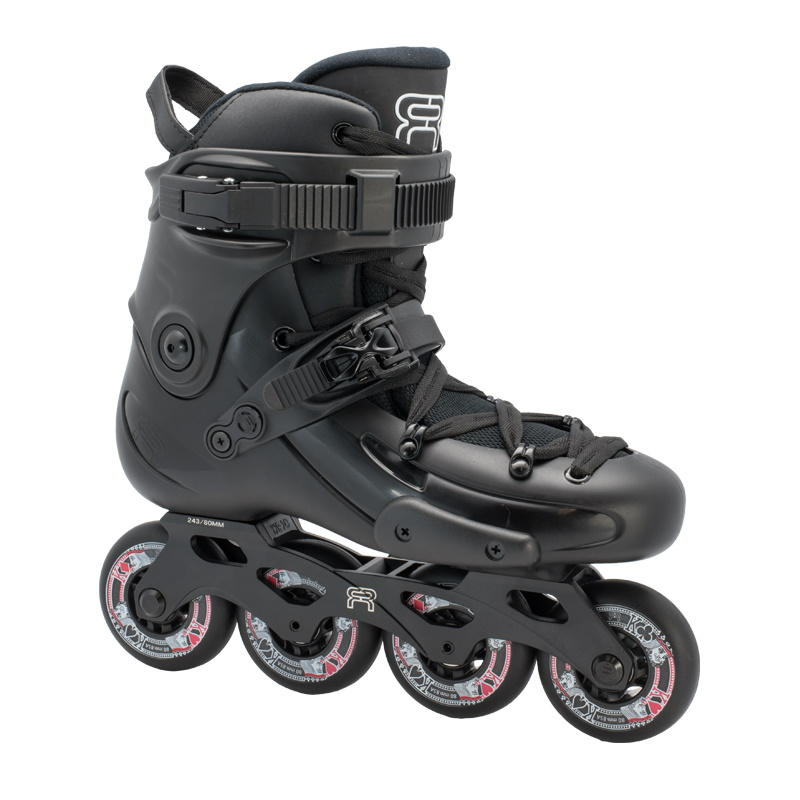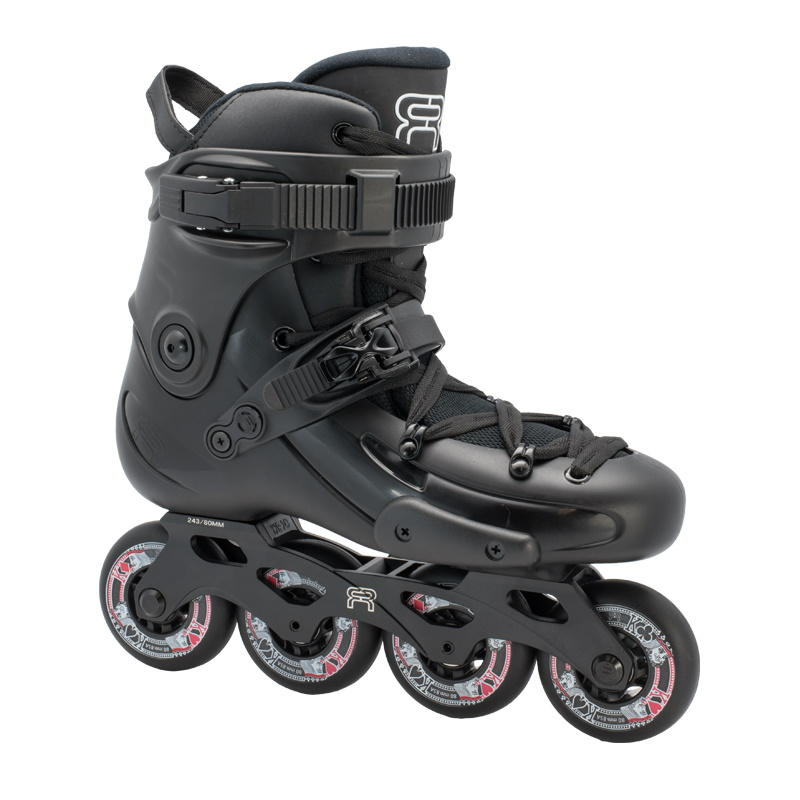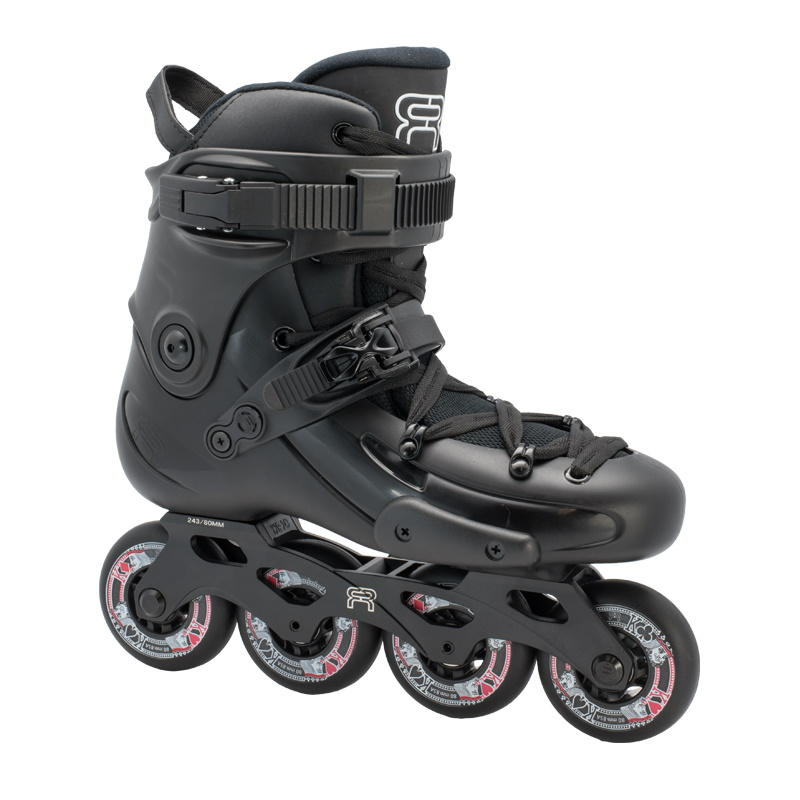 FR3 80 BLACK rollers
FR3 80 comes with the same cuff as more expensive versions – the only difference is that standard screws were used to attach it to the shell in place of canting system.
This should not be perceived as an issue, though, as very few skates come with canting feature.
FR skates were one of the first skates to introduce replaceable abrasive pad on the side (sometimes called "slider") which makes boots to last longer by protecting them during wheel slides (shuffles).
Technical characteristics
Size:
39, 41, 42, 43 (1 size)
Materials:
Hardboot, Removable Liner, 45 Degree Rachet, Cuff Buckle
Category:
Freeskate/Powerblading, Freestyle Slalom
Wheels:
Street Kings 80mm, 85A